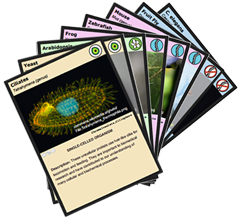 We need your help! Phylo: The Trading Card Game has released a beta version of a GSA Model Organisms Deck. This deck was created in an attempt to raise awareness about the diverse nature of experimental questions, techniques, and model organisms in our field. We are looking for beta-testers to provide feedback not only on the game, but on the specific cards themselves. If you are interested, and we hope you are, here's what you need to do: PLAY! And then let us know how we can make it better. [more…]

One more month for student and postdoc members to submit applications for GSA Trainee-Organized Symposia. This new member benefit will provide up to $2,000 in funding for local and regional symposia organized by our trainee members in subject areas relevant to the GSA mission. Applications must be received by July 10, 2015. See the GSA website for complete details.

GSA is pleased to announce the recipients of the society's DeLill Nasser Award for Professional Development in Genetics. The ten graduate students and postdocs selected will receive a $1,000 travel grant to attend any national or international meeting, conference, or laboratory course that will enhance his or her career. Congratulations to the following recipients: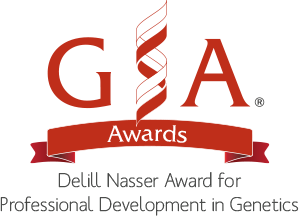 Graduate students:
Keir Balla (University of California, San Diego)
Cara Brand (University of Rochester)
Sarah Deng (Columbia University Medical Center)
Kevin Wei (Cornell University)

Postdocs:
Carol Myrick Anderson (University of California, San Francisco)
Patricia Jumbo Lucioni (Vanderbilt University)
Hannah Seidel (University of Wisconsin–Madison)
Hagen Tilgner (Stanford University)
Jeremy Yoder (University of Minnesota)
Qi Zhou (University of California, Berkeley)

Nominations are now being accepted for GSA's five prestigious annual awards:
To help provide a diverse pool of nominees that represents the excellence in our discipline, GSA especially encourages the nomination of women and deserving individuals from groups traditionally underrepresented in science. Please note the requirements for each award, listed in the description and at the top of the nomination forms. Nominations are due by September 18, 2015.

Last chance to submit your entry for #WormArt2015 at the upcoming C. elegans meeting; the deadline is June 14, 2015.



Overleaf LaTeX Templates are now available for submitting manuscripts to GENETICS and G3 via the Overleaf collaborative cloud-based writing and reviewing tool. The templates allow authors to easily prepare and edit their manuscripts. Authors can then submit manuscripts to GENETICS or G3 using the PDF and source files generated from Overleaf. Templates are available for both GENETICS and G3.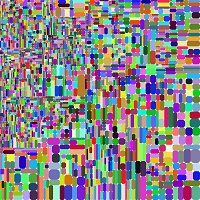 Immune repertoires: On the cover of this month's issue of G3 is the winning image from the GSA journals cover contest. The Picture of Health was submitted by Jian Han of the HudsonAlpha Institute for Biotechnology (Huntsville, AL) and is both an individual's immune repertoire and personalized artwork. Learn more about how Han uses striking images like these to gauge immune health at Genes to Genomes.

Splitting Gibbons: Evolutionary relationships between the four gibbon genera have remained elusive, despite many genetic studies. In the latest issue of GENETICS, Veeramah et al. combined whole genome sequencing data with a coalescent-based Approximate Bayesian Computation method and demonstrate that no single bifurcating topology exists. Instead, all four genera likely diverged around the same time, possibly due to biogeographic changes and forest fragmentation approximately five million years ago.






The trouble with HLA diversity: The most diverse of all human genes encode a set of proteins at the frontline of our immune system. Most HLA (human leukocyte antigen, or major histocompatibility complex) genes have dozens—or even hundreds—of alleles present in the human population, so across the genome region as a whole, there are thousands of different alleles. This variation can affect individual susceptibility to infectious and autoimmune diseases and is of great interest to geneticists studying human evolution and population history. Read more about why HLA data from population genomics studies are often treated as suspect.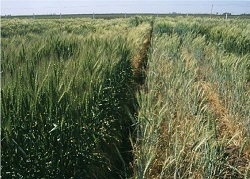 "Rewilded" bread what plants on left.
Image credit: International Center for the Improvement of Maize and Wheat/NYTimes

Former GSA Board member Nina Federoff is quoted in this New York Times article detailing how researchers in Denmark are proposing to use "precision breeding" to reintroduce old genes into modern plants, a term that is being labeled as "rewilding."

Huffington Post's list of 12 women who were scientific pioneers in the past decade include GSA members Elizabeth Blackburn and Carol Greider. Find out how they broke the glass ceiling in the STEM world.

GSA member Edward Marcotte was a guest on NPR's Science Friday discussing his research replacing over 400 yeast genes with human versions. He found that almost half of yeast were "successfully humanized."

An in-depth feature from Nature News on the promise and perils of CRISPR gene editing quotes a number of GSA members and GENETICS editors including Ethan Bier, George Church, Bruce Conklin, James Haber, John Schimenti, Andrea Ventura, and James Wilson.

Three recipients of GSA Undergraduate Travel Awards have been showcased recently:
Luther College celebrates Jenna Johnson, who said that "It is really fun to be able to say that you have discovered something that no one else knows."
The University of Oregon reports on Ben Blue in a news announcement and an interview with Ben and his mentor Patrick Phillips.
The Ellensburg, WA, Daily Record reports on junior Tykayah Baird, who is developing a worm model to study the long-term effects of the active ingredient in drugs such as Prozac.
Jenna, Ben, Tykayah, and the other 12 recipients of Undergraduate Travel Awards will present their research at GSA's 20th International C. elegans Meeting later this month in Los Angeles.

Education and Professional Development

Through a network of people and programs, CUREnet is showcasing course-based undergraduate research experiences (CUREs) in biology. These CUREs aim to help students understand core concepts in biology, develop scientific competencies, and become active, contributing members of the scientific community. Browse projects or submit your own project!

Partnership for Undergraduate Life Science Education (PULSE) revealed the certification levels of eight schools that had been selected to participate in the the PULSE pilot certification for undergraduate biology education project. The participating science departments were selected based on initial evidence of transformed and innovative educational practices, and represent a wide variety of schools.

Funding, Fellowships, and Awards

NIGMS has issued a new expansion to the Maximizing Investigators' Research Award (MIRA) pilot program to include new and early stage investigators. Letters of intent (requested, but not required) are due by August 9, 2015, and the application deadline is September 9, 2015. As a reminder, MIRA supports a lab's entire NIGMS-funded research program and offers both longer funding periods and increased stability than traditional R01s. See the NIGMS Feedback Loop Blog post and request for applications for more information.

The Howard Hughes Medical Institute announced a new competition for science education grants to colleges and universities. The goal of this initiative is to help institutions build their capacity to engage all students in science throughout their undergraduate years, especially those who come to college via non-traditional pathways. The first application deadline is July 14, 2015.

Ever wanted to turn your PhD research into an interpretive dance video? Now you can! And you have the chance to win $1,000 and a free trip to California. Science's "Dance Your PhD" Contest offers a cash prize of $500 for the best PhD dance in each of the following categories: physics, chemistry, biology, and social sciences. An additional $500 and a trip to Stanford University will go to the best overall PhD dance. Submission deadline is October 28, 2015.



The White House Office of Science and Technology Policy (OSTP) is encouraging the community to share stories about basic research on social media using the hashtag #BasicResearch. In a blog post last week, OSTP Associate Director for Science Jo Handelsman motivates the need for basic research, but acknowledges that "those who pay for the national research agenda may not always be aware of the early and fundamental work that makes today's technologies possible." Share your stories about why basic research is important to you on Twitter, Facebook, Instagram, and more with the hashtag #BasicResearch. [more…]



The Division of Comparative Medicine (DCM) within NIH's Office of Research Infrastructure Programs (ORIP) is hosting a symposium, Linking Disease Model Phenotypes to Human Conditions, September 10-11, 2015, in Rockville, Maryland. The purpose of the meeting is to convene a colloquium on the current status of phenomics and its role in closing the gap between biomedical research and clinical medical practice. Registration is free, but space is limited, so sign up early.



Thanks for helping us reach 4,200 likes on Facebook and 5,600 followers on Twitter! Keep up with highlights like these by joining GSA on Facebook, Twitter, LinkedIn, and Google+:
Nobel laureate and GSA member Marty Chalfie explains why he hates the impact factor.
Thanks to advances in genomic sequencing technology, food poisoning outbreaks are becoming easier to track.
Matt Wawersik, associate professor at The College of William & Mary, shares his experiences with his and his students involvement of the G3 paper characterizing the Drosophila dot chromosome.